Book Reviews on the Blogs

Truly good books, books that tell a story that needs to be told, and well, are rarer than one might think, so when I find one, I am delighted to share the news: look for my annual "Top 10 Books Read" on my blog, Madam Mayo.


Annual Top 10+ Books Read Lists
(Madam Mayo Blog)



Top 10+ for 2018
#1: The Ends of the World by Peter Brannen and In the Shadow of the Machine by Jeremy Naydler
Top 10+ for 2017
#1: The Professor's House by Willa Cather

Top 10+ for 2016
#1: Super Natural by Whitley Strieber and Jeffrey J. Kripal

Top 10+ for 2015
#1: Dreamland by Sam Quinones

Top 10 for 2014
#1: Finding George Orwell in Burma by Emma Larkin

Top 10 for 2013
#1: Memories, Dreams, Reflections by Carl Jung

Top 10 for 2012
#1: Born Under an Assumed Name by Sara Mansfield Taber

Top 10 for 2011
#1: War and Peace by Leo Tolstoy


Read the War and Peace blog

Top 10 for 2010
#1: Finding Iris Chang by Paula Kamen

Top 10 for 2009
#1: Villa Air-Bel by Rosemary Sullivan

Top 10 for 2008
#1 The Far-Traveler by Nancy Marie Brown

Top 10 for 2007
#1: The Earth Knows My Name by Patricia Klindienst

Top 10 for 2006
#1 A Portrait of a Lady by Henry James


Mexico's Second Empire / French Intervention (Maximilian - Carlota Blog)




Find them all on the sidebar here.

Among the many book reviews:

Thomas M. Settles's John Bankhead Magruder: A Military Reappraisal;

Margarita López Cano's Ópera en la Puebla Imperial;

Konrad Ratz's Tras las huellas de un desconocido: nuevos datos y aspectos de Maximiliano de Habsburgo, and

José Luis Blasio's Maximiliano íntimo.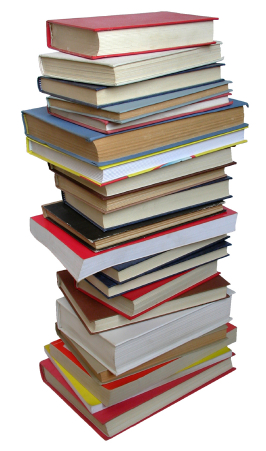 Professional Affiliations include:


Authors Guild
Biographers International
Texas Institute of Letters
Women Writing the West
Selected Book Reviews On-line


West of the Revolution: An Uncommon History of 1776
By Claudio Saunt
W.W. Norton, 2014
Literal Magazine, July 14, 2018

"Reading Mexico: Recommendations for a Book Club of Extra-Curious & Adventurous English-Language Readers."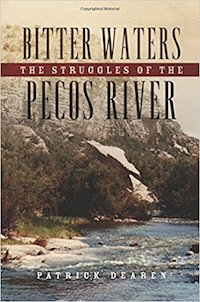 Bitter Waters: The Struggles of the Pecos River
By Patrick Dearen
University of Oklahoma Press, 2016
Literal Magazine, May 2017

Reading Mexico: Recommendations for a Book Club of Extra-Curious & Adventurous English-Language Readers
Madam Mayo blog, November 21, 2016

In Plain Sight: Felix A. Sommerfeld, Spymaster in Mexico, 1908-1914
By Heribert von Felitzsch
Henselstone Verlag, 2012
Literal Magazine, October 2016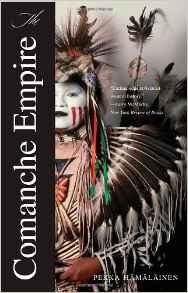 The Comanche Empire
By Pekka Hämäläinen
Yale University, 2008
Marfa Mondays Blog,
August 1, 2016

The Super Natural: A New Vision of the Unexplained
By Whitley Strieber and Jeffrey J. Kripal
Penguin Tarcher 2015
Literal Magazine, June 2016

Dreamland: The True Tale of America's Opiate Epidemic
By Sam Quinones
Literal Magazine, October 2015
Nut Country:
Right-Wing Dallas and the Birth of the Southern Strategy
By Edward H. Miller
Washington Independent Review of Books, October 1, 2015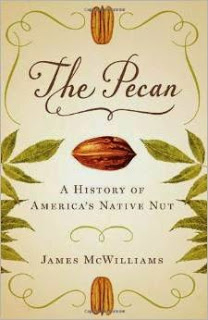 The Pecan:
A History of America's Native Nut
By James McWilliams
Madam Mayo blog, July 6, 2015

So Good They Can't Ignore You:
Why Skills Trump Passion in the Quest for Work You Love
By Cal Newport
Madam Mayo blog, June 1, 2015

Lone Star Nation: How Texas Will Transform America
By Richard Parker
Madam Mayo blog, February 25, 2015

A Slow Trot Home
By Lisa G. Sharp
Madam Mayo blog, October 13, 2014



Making a New World:
Founding Capitalism in the Bajío and Spanish North America
By John Tutino
and
Mexico and the Mexicans in the Making of the United States
Edited by John Tutino
Literal Magazine 34, 2013



Our Lost Border:
Essays on Life Amid the Narco-Violence
By Sarah Cortez and Sergio Troncoso
Literal Magazine 33, 2013



Desert America:
Boom and Bust in the New Old West
By Rubén Martínez,
Washington Independent Review of Books, February 18, 2013

Comentarios para la presentación del libro Los viajes de Maximiliano en México (1864-1867) por Konrad Ratz y Amparo Gómez Tepexicuapan, Castillo de Chapultepec, 12 de febrero, 2013

From This Wicked Patch of Dust
and
Crossing Borders: Personal Essays
by Sergio Troncoso,
Literal Magazine, Spring 2012

The Prison Angel
by Mary Jordan and Kevin Sullivan,
Wilson Quarterly, winter 2006

The Stars Above Veracruz: Stories
by Barry Gifford,
Los Angeles Times, January 22, 2006

Octavio Paz: A Meditation
by Ilan Stavans,
Hyde Park Review of Books, Spring 2002

True Tales From Another Mexico
by Sam Quinones,
Wilson Quarterly, Spring 2001

Life in Mexico
by Frances Calderón de la Barca,
Tin House, Fall 2000

God and Mr. Gómez
by Jack Smith,
Journal of the West, October 1998


The Mexican Revolution and Metaphysical History
Apropos of my book, Metaphysical Odyssey Into the Mexican Revolution: Francisco I. Madero and His Secret Book, Spiritist Manual, several books on the Mexican Revolution and/or metaphysics, are reviewed / discussed on my blog, Madam Mayo, and also listed on the Resources for Researchers page for my book. A few of the books include:

...Memorias de Rafael L. Hernández;

..W.B. Yeats' The Trembling of the Veil;
.
..Dr Krumm-Heller's Fur Freiheit und Recht;
.
..William Curry Holden's Teresita;
.
..Léon Denis' Después de la Muerte;
.
..Henry Ridgely Evans' Hours with Ghosts or Nineteenth Century Witchcraft;
and more.