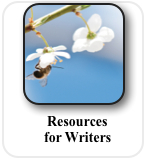 On Seeing as an Artist or, Five Techniques for a Journey to Einfühlung
Transcript of my remarks for the panel on "Writing Across Borders and Cultures"
Women Writing the West Conference, Santa Fe, New Mexico, October 15, 2016

Blast Past Easy: A Permutation Exercise with Clichés
Originally published on Madam Mayo blog, May 14, 2018.

Grokking Plot: The Elegant Example of Bread and Jam for Frances
Originally published on Madam Mayo blog, April 9, 2018.

Nature and Travel Writing
Handout and three exercises from the workshop as artist-in-residence at the Guadalupe Mountains National Park, May 2017

One Simple Yet Powerful Practice in Reading as a Writer

Delcuttering or, The Integrity of Design: The Interior Decoration Analogy
A blog post at Madam Mayo.


Also a 7 minute podcast, click here to listen now.

The Number One Technique from the Supersonic Overview
Writing as the vivid dream; the importance of specific detail that appeals to the senses. A blog post at Madam Mayo.

Emulation Exercises
Can be very curious and whoa, powerful.
Writing Loglines and the Concept of the Eyespan
Pack the whole enchilada into one super-yummy bite.

Language Overlay: A Technique of Fiction
One of the simplest yet most effective techniques of fiction.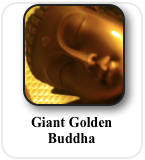 "Giant Golden Buddha" & 364 More Free 5 Minute Writing Exercises
by C.M. Mayo and Friends
The cure for writer's block. Use an egg-timer if you must.

Break the Block in Five Minutes
A Writing Life, guest-blog post, November 5, 2009
Use an Egg-timer if You Must: The Five Minute Cure for Writer's Block
(Link temporarily down)
ForeWord Magazine Blog, Publishing Insider Column, March 4, 2009
One Dozen Books for the Novelist's Bookshelf
(Link temporarily down)
ForeWord Magazine Blog, Publishing Insider Column, March 11, 2009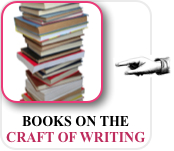 Literary Travel Writing
by C.M. Mayo, from The Writers Carousel, winter / spring 2009
Recommended Books on Craft

Basil White's Comedy Writing Techniques
Join the MOB.




Sara Mansfield Taber's Lecture on Memoir at the Vermont College of Fine Arts on Writing Memoir (Podcast)
Taber is the author of several outstanding literary memoirs, most recently, Born Under an Assumed Name: The Memoir of a Cold War Spy's Daughter. On her website, www.sarataber.com she offers many tips for writers. (Listen to my conversation with her about her memoir and the nitty gritty process of writing here.)

Advice for Writers
A excellent blog by poet and writing teacher Zack Rogow.