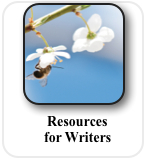 WEBSITES AND BLOGS

Getting Started with Websites and Blogs
My answers to frequently asked questions plus, back from the Mezozoic, the story of this website and ye olde blog, Madam Mayo.

Is Your Author Website Doing Its Job?
A helpful orientation and checklist by Laura Pepper Wu. Found via my amiga the novelist Leslie Pietzryk's excellent Work-in-Progress blog. P.S. What Wu says about Mail Chimp is spot on.

On the Occasion of Madam Mayo Blog's Eleventh Anniversary
Reflections on the whys and wherefores plus five lessons learned in March 2017.



On 10 (Ten!) Years of Blogging
Cogitations of 2016. Pugs appear.

Eight Conclusions After 8 Years of Blogging
My talk for the panel on writers blogs at AWP Seattle 2014.

Writers' Blogs: What Works (& What Doesn't)
By C.M. Mayo. The ForeWord Magazine on-line Publishing Inside column for March 25, 2009 (Temporarily down... new link to be posted soon.)

Writers' Blogs: Best (& Worst) Practices
A handout from my workshop for the May 2008 Maryland Writers Association Conference.
Madam Mayo's "Gone to the Litblogs": an archive of posts on lit-blogging; includes many helpful links.

Guest-blogging: A Flourishing New Literary Genre and a Powerful Tool for Promotion
(Plus 10 Tips for Coming Up With Your Own Guest-Blog Posts)
by C.M. Mayo. Originally published on the Writer's Center's blog, First Person Plural, May 5, 2010.


SOCIAL MEDIA

Adios Facebook! The Six Reasons Why I Deactivated My Account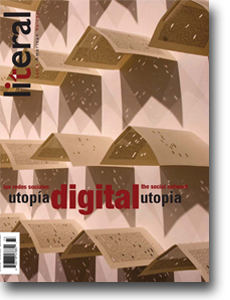 I deactivated my Facebook account in August of 2015 and have been feeling massively relieved and more productive ever since. And no, I have not noticed any decline in blog traffic or book sales.

Twitter Is
By C.M. Mayo Originally published in Literal: Latin American Voices / Voces Latinoamericanas #17 The social network. Digital utopia / Las redes sociales. Utopía digital. Summer 2009.


Follow me on Twitter @cmmayo1


PODCASTING

Podcasting for Writers: To Commit or Not (Or Vaguely?)

Podcasting for Writers: 10 Steps to Your Podcast (Workshop Handout)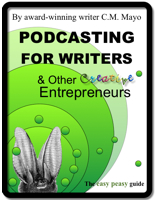 Podcasting for Writers ebook


Based on award-winning writer and avid podcaster C.M. Mayo's one day workshop at the Writer's Center, this ebook provides an introduction and overview of podcasting for writers, from basic concepts to nuts-and-bolts tips. In 10 "easy peasy" steps (along with some "fancy schmancy" alternatives for those so inclined). Mayo shows you how to generate and publish your unique podcast — and yes, get it onto iTunes.


EMAIL
Email Ninjerie in the Theater of Space-Time
Originally published on "Madam Mayo" blog, December 12, 2016.


NEWSLETTERS

Emailed Newsletters:
6 Yucky No Nos, 6 Dos, and 6 + 2 Newsletters I Relish Receiving
Ye olde blog post from 2011. Still taking my own advice.


I welcome you to sign up for my newsletter here.