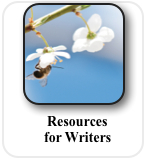 Here are some freelance editors / "beta readers" I recommend (in alphabetical order):
*Sandra Beasley www.sandrabeasley.net
*Janice Eidus www.janiceeidus.com
*Marcela Landres www.marcelalandres.com
*Dawn Marano www.dawnmarano.com
*Vicki Meade www.meadecomm.com
*Richard Peabody www.gargoylemagazine.com/richard/richard.html
*Sara Mansfield Taber www.sarataber.com
The Manuscript is Ready— (Or Is It?)— What Now?
The expanded handout from my talk at the "Publish Now!" seminar at the Writer's Center, June 24, 2012

To All the Many People Who Ask Me to Read Their Manuscripts
A friendly note with an adapted Irish blessing.



Copyediting. Vital. Do It Or Have It Done.
By Diana Hume George. Read this before you send it out.