Book chats via Skype usually last from 15 - 30 minutes.
Click here to send your request via e-mail.

Some fun things for book groups:

Haunted Historical Fiction
How thin is the veil between our world and the next? I have no doubt that sometimes, if only for a whisper of a moment, it lifts enough that we can hear, smell, glimpse, even touch those on the other side. . . READ MORE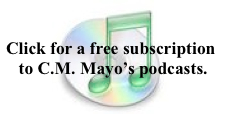 Or listen to the podcast, free from iTunes.



The Top 5 of the Tussie-Mussie
A "tussie-mussie" is a bouquet of flowers and herbs (and just the thing for a Washington DC belle to press to her nose as she walks through the markets of 19th century Mexico City…) READ MORE

What Connects You to the 1860s?
My novel is based on the true, strange, and heart-breaking story of, as the title says, "The Last Prince of the Mexican Empire." If you've never heard of Mexico's little half-American prince, not to worry: even many beautifully educated Mexicans have not. Mexico's 19th-century history is, to make an understatement, labyrinthically labyrinthical. (I like to say, if you've heard of Santa Anna and you know that Cinco de Mayo is not Mexico's Independence Day, you're doing OK.) . . . READ MORE

A Book Group Meeting Menu
Apart from controversy, there's nothing better than some yummy cake and jolt of coffee to get a book group going. For The Last Prince of the Mexican Empire, my novel based on the true story of 19th century Mexico, I beg you, skip those gloppy nachos and so very twentieth-century-American-tourist "margaritas"; they would not only put everyone to sleep, but they would be no more appropriate than, say, hamburgers and Pepsi for Gone with the Wind. May I suggest some café de olla and Mrs. Yorke's raisin cakes? Recipes follow. Who is Mrs. Yorke, and what is she doing in a novel about Mexico? . . . READ MORE..

Reading Group Guide
From the publisher, Unbridled Books. Includes background and discussion about the book, as well as an author interview and suggested reading list.
"Mayo's reanimation of a crucial period in Mexican history should satisfy history buffs and those in the mood for an engaging story brimming with majestic ambition.
-- Publisher's Weekly

"a swashbuckling, riotous good time, befitting the fairy-tale promise of the opening sentence"
-- Austin American-Statesman

"Mayo's cultural insights are first-rate, and the glittering, doomed regime comes to life"
-- Library Journal (Xpress Review)

"I have read a few sweeping historical novels that have remain inside of me forever. Tolstoy's War and Peace is one of those, Dickens's A Tale of Two Cities is another, Pasternak's Doctor Zhivago is another, and now The Last Prince of the Mexican Empire is another."
-- Mexico Connect