The Marfa Mondays Podcasting Project is apropos of my book in-progress, World Waiting for a Dream: A Turn in Far West Texas.

Ever since I first heard about Marfa and the remote mountain ranges of Far West Texas, I yearned to go there. About a decade ago, on a brief visit, I drank in the majesty of the vast spaces, the bluer than blue skies, and at night, stars beyond stars, and— yes, they're real—the Marfa Lights. But the people? Breezing through, I didn't have a chance to talk to many, for I was deep into writing another book, Miraculous Air, about Baja California, Mexico's nearly 1,000 mile long peninsula. Once that wrapped up, I wanted to come back to explore but first, what I imagined would be a lickety-split project: researching and writing a novel based on the strange but true story of, as the title says, The Last Prince of the Mexican Empire. It seems a pattern with me, that writing a book always takes about seven times longer than I had planned, but never mind, finally, I am returning. No, not to live: I'm based in Mexico City, but over the next few years, in a series of journeys, I'll be writing a book about Marfa and the Big Bend.
.
WHY PODCASTS?
In the past, as I did while writing Miraculous Air, I would have turned out a series of travel articles for newspapers and magazines. I may still write an article or three, but I am less interested in which is the cheapest / best / coollest bed-and-breakfast & etc., than I am in talking to people and, now that podcasting is possible, rather than stash my notes and taped interviews in the drawer, I can share them widely.

A QUEST FOR UNDERSTANDING
Who are some of the people who live in this remote and beautiful place? How is this part of West Texas unique, or similar to other places? How are things changing? What is it that outsiders inevitably miss? (What are those Marfa Lights?) As in my travels in Baja California, I'm especially interested in hearing from artists, for they make a razor-sharp habit of seeing what others do not. But anyone can surprise, I learned that much in writing Miraculous Air, when I interviewed, among so many others, a surf star; a sportfishing mogul whose family crest included a corn stalk; and a goat herder who, even from the deepest canyons, could identify the flight numbers of the airplanes that passed overhead. As I question as wide a variety of people as I can muster, I will depart from a simple premise: an interview—like a travel memoir—is a quest for understanding, not just about a certain place and time, but in the deepest sense of what it means to be human. With this series of 24 podcasts, I invite you to join me in this adventure in listening.



Charlie Goff reports on Marfa Mondays #20, the interview with Raymond Caballero about his book, Lynching Pascual Orozco, for his "Charlie's Digs" column.



Lonn Taylor, "The Rambling Boy," reports on the Marfa Mondays Podcasting Project.



Rock art expert and historical novelist Mary S. Black interviews C.M. Mayo about travel writing and "Marfa Mondays"

.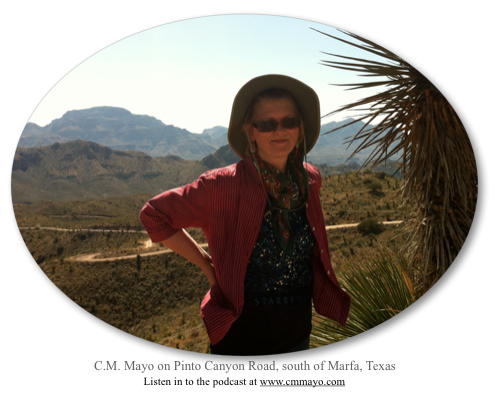 WORLD WAITING FOR A DREAM
A Turn in Far West Texas

A work-in-progress
by C.M. MAYO
.
Listen in any time to all the "Marfa Mondays" podcasts, which include some material that will be in the book. And if you'd like to be notified when this title is available, I welcome you to sign up for my free every other monthly-ish newsletter.

Click YES for the opt-in form from MailChimp.com.
It's automatic, it's free, and you can opt-out at any time.

PRAISE FOR OTHER WORKS BY C.M. MAYO
.
METAPHYSICAL ODYSSEY INTO THE MEXICAN REVOLUTION:
Francisco I. Madero and His Secret Book, Spiritist Manual
BY C.M. MAYO
WINNER, NATIONAL INDIE EXCELLENCE AWARD FOR HISTORY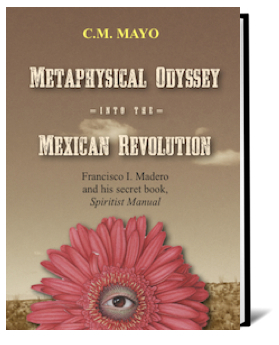 "In my fifteen years of researching the life of President Francisco I. Madero, I have never read a more complete book as the one just written by C.M. Mayo. It will simply surprise any reader. The research is impeccable and the narrative well-rounded."
Manuel Guerra de Luna, author of Los Madero: La Saga Liberal

"Mayo does a brilliant job combining the known facts of the Mexican Revolution and Madero's role within it, and creates an intellectual bridge to the president's spiritist belief structure...
Heribert von Feilitzsch, author of In Plain Sight: Felix Sommerfeld, Spymaster in Mexico
THE LAST PRINCE OF THE MEXICAN EMPIRE
BY C.M. MAYO
A LIBRARY JOURNAL BEST BOOK, 2009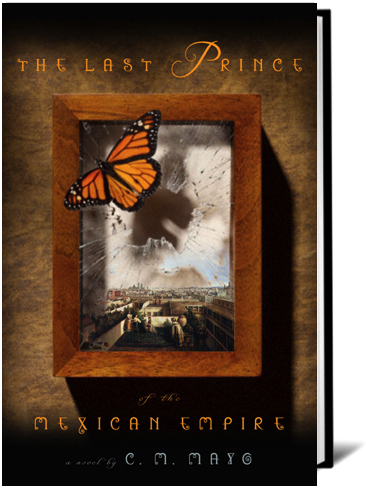 "I have read a few sweeping historical novels that have remain inside of me forever. Tolstoy's War and Peace is one of those, Dickens's A Tale of Two Cities is another, Pasternak's Doctor Zhivago is another, and now The Last Prince of the Mexican Empire is another."
James Tipton, Mexico Connect

"a swashbuckling, riotous good time, befitting the fairy-tale promise of the opening sentence."
Austin American-Statesman
MIRACULOUS AIR:
Journey of a Thousand Miles
through Baja California, the Other Mexico
BY C.M. MAYO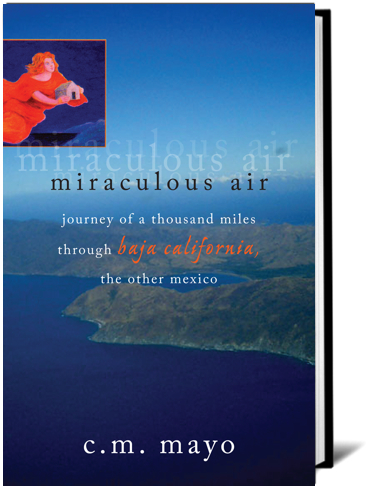 "With elegant prose and an artist's eye for detail, Mayo may just have written one of the best books ever about Baja California. Highly recommended"
Library Journal

"A breathtaking vision of the past, present, and future of [Baja California]... Meticulously researched... a valuable combination of historical and social study"
El Paso Times

SKY OVER EL NIDO
BY C.M. MAYO
WINNER, FLANNERY O'CONNOR AWARD FOR SHORT FICTION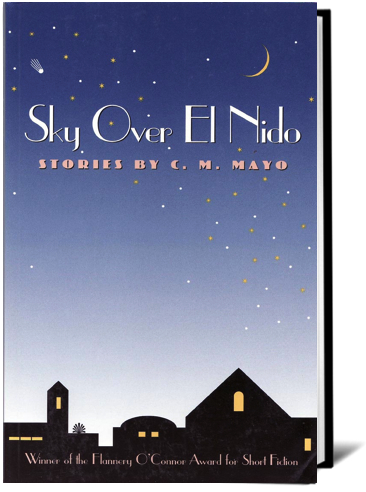 "A remarkable literary debut... tautly fashioned prose, alive with myriad turns of phrase as on-target as they are idiosyncratic."
Publisher's Weekly (starred review)
"C.M. Mayo writes some of the most exquisitely fashioned, perfectly measured prose alive in the world today. Her stories glitter with delicious odd details. They feel electrically charged, richly mysterious, and rhythmic. I love her layering of cultures, her offbeat humor, her potent instinct for voices. Bravo! Captivating! Yes, yes, yes!"
Naomi Shihab Nye
MEXICO: A Traveler's Literary Companion
EDITED BY C.M. MAYO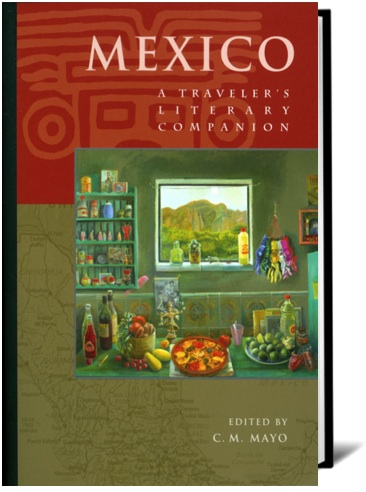 "This is a book to throw in a suitcase or mochila (backpack) on the way to Mexico or just settling into a favorite patio chair. It will open your eyes, fill you with pleasure and render our perennial vecinos a little less distante."
Los Angeles Times Book Review