Any advice about traveling in Far West Texas and the US-Mexico border region?
My works are of literary narrative; they do not pretend to supply the sort of information one can find in a guidebook or on websites such as Tripadvisor. That said, I do hope that my podcasts, articles, and the forthcoming book may enrich your travels.



I can warmly recommend Angell Expeditions in the Big Bend region. Listen in to my podcast interview with expert guide and owner of Angell Expeditions, Charlie Angell, here.



To view rock art in the Lower Pecos Canyonlands, see the Rock Art Foundation.



Read my blog post on tips for summer day hiking in the desert.


Book Club?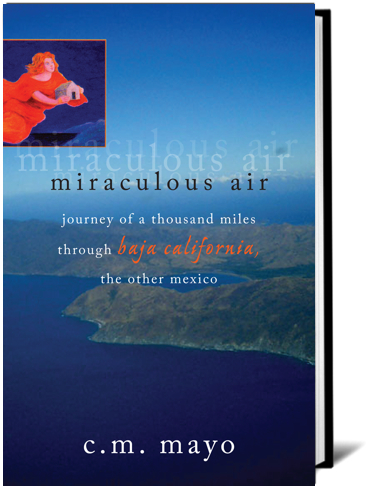 I am sincerely honored when a book club selects one of my books for reading and discussion. Though the book on Far West Texas is a work-in-progress, many book clubs have tackled my other works, including the novel The Last Prince of the Mexican Empire, my collection of Mexican writing in translation, Mexico: A Traveler's Literary Companion, the short story collection, Sky Over Nido, and travel memoir, Miraculous Air: Journey of a Thousand Miles through Baja California, the Other Mexico.



Your book club questions answered.


Regarding Rights / Literary Agent
Dancing Chiva.


Media and Speaking Inquiries
Dancing Chiva.


Writerly queries



My Answers to the 3 Questions I Am Most Often Asked About the Writing Business



The Manuscript Is Finished (Or Is It?) What's Next?



Help yourself to oodles more resources for writers over at my page for Creative Writers.



Where can one find your other books?