Podomatic + iTunes + Transcript
(APPROX 29 MINUTES)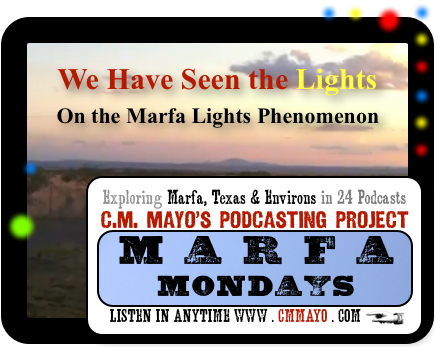 C.M. Mayo recounts her own experiences with the eerie and as yet unexplained phenomenon of the Marfa Lights, discusses some of the literature and recent research, and interviews others.
Marfa Lights Viewing Station
Looking out over Mitchell Flat
.
Your comments are always welcome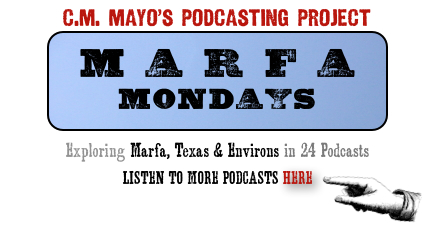 "One time, very early in the morning, when he was driving a school bus from Marfa to Presidio, he saw in the rear view mirror that a big orb had appeared on the highway. It followed the bus, and then it came closer… And then it moved inside the bus."
...