Podomatic + iTunes + Transcript
(APPROX 1 HOUR AND 6 MINUTES)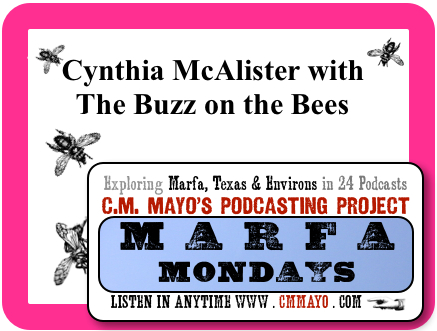 C.M. Mayo interviews Cynthia McAlister about the bees of West Texas, both imported and native to the northern Chihuahuan Desert. McAlister holds a masters degree in biology from Sul Ross University and is the author of several articles on bees, among them,"Our Native West Texas Bees," which appeared in the winter 2012 issue of Cenizo Journal. Recorded in late January 2012.
.
Your comments are always welcome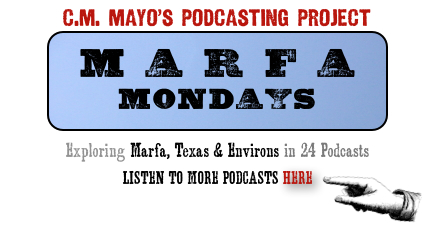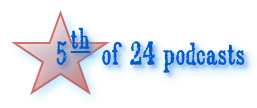 "There are thousands kinds of bees out there... And the one I always like to tell people about first is the bright green iridescent sweat bees... Of course, bumblebees, the big black and yellow fuzzy, black and yellow bees. And then around here, a lot of people, I'm sure, are familiar with the big shiny black carpenter bee that digs a hole out here in agave stalks and yucca stalks and dry sotol stalks... "

...— Cynthia McAlister