October 26, 2013 Bethesda MD


The Writer's Center's second-annual Publish Now!, a seminar on publishing a book or eBook in the new digital age in Bethesda MD (just outside Washington DC). Whether still working on your manuscript or ready to publish, this "how-to" program is designed to give you the information you need to take control of your publishing experience.
Saturday, October 26, 2013, 9 a.m. - 5 p.m.
Early Registration (by Oct. 1): $100; $85 Writer's Center members; $50 students (with valid ID)
To register, visit www.writer.org/publishnow/enroll
The Writer's Center | 4508 Walsh Street | Bethesda, MD 20815 | p 301.654.8664

>I'll be talking about Kindles and interactive iBookstore ebooks.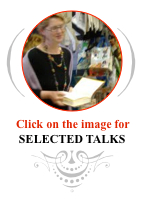 >More notes on my talk here.


Visit my Workshop Page for more workshops and a rich array of resources for writers

February 12, 2013 Mexico City
Chapultepec Castle 6:30 pm
C.M. Mayo to present the new book by Konrad Ratz and Amparo Gómez Tepexicuapan
Los viajes de Maximiliano en México (1864 - 1867)
(Open to the public; In Spanish)

>Read C.M. Mayo's comments (en español)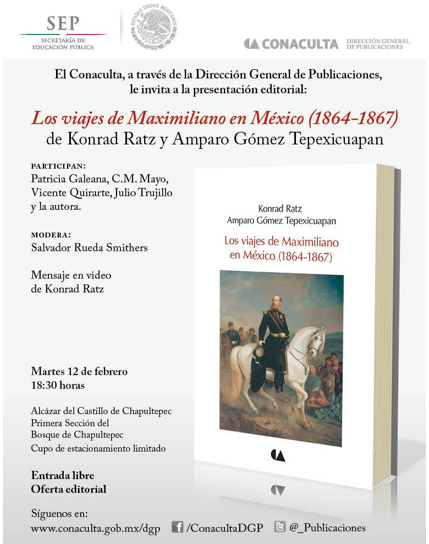 January 29, 2013 San Miguel de Allende, Mexico
PEN San Miguel Reading Series
6 pm Teatro Angela Peralta
Cost: $100 pesos, to benefit PEN, which promotes freedom of expression
Tickets available at door only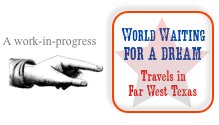 C.M. Mayo reads from her memoir-in-progress, World Waiting for a Dream: Travels in the Big Bend of Far West Texas


UPDATE: Listen to the podcast of this event here.




Listen to the ongoing Marfa Mondays Podcasting Project

C.M. Mayo is the author of the widely-lauded travel memoir, Miraculous Air: Journey of a Thousand Miles through Baja California, the Other Mexico (Milkweed Editions); Sky Over El Nido (winner, Flannery O'Connor Award); and the novel based on the true story, The Last Prince of the Mexican Empire (Unbridled Books). A long-time resident of Mexico City and an avid translator, she is editor of the anthology Mexico: A Traveler's Literary Companion (Whereabouts Press) and recently published the first English translation of Francisco I. Madero's secret book of 1911, Spiritist Manual, a statement of the esoteric philosophy behind his launching of the 1910 Mexican Revolution. Her website is www.cmmayo.com