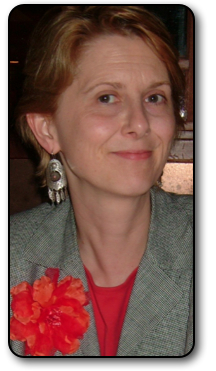 An award-winning literary essayist, novelist, poet, and translator, C.M. Mayo has been living in and writing about Mexico for over 25 years.

She is also the author several other books about Mexico, including The Last Prince of the Mexican Empire, an historical novel based on a true story. Named a best book of 2009 by Library Journal, that novel was widely lauded as— in the words of the Austin-American Statesman— "a swashbuckling, riotous good time, befitting the fairy-tale promise of the opening sentence." Nonetheless, it is based on extensive original archival research, and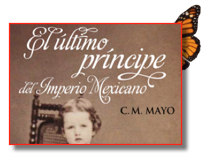 she has lectured widely about it at the Library of Congress, the Center for U.S. Mexican Studies at UCSD, the Harry Ransom Center at the University of Texas Austin, and elsewhere. The Spanish translation by Mexican novelist and poet, Agustín Cadena, was published by Random House Mondadori Grijalbo as El último príncipe del Imperio Mexicano in 2010.



Her previous book, Miraculous Air, is a travel memoir, rich with research and original interviews, of Mexico's Baja California peninsula, from Los Cabos to Tijuana. Her first book, Sky Over El Nido, won the Flannery O'Connor Award for Short Fiction.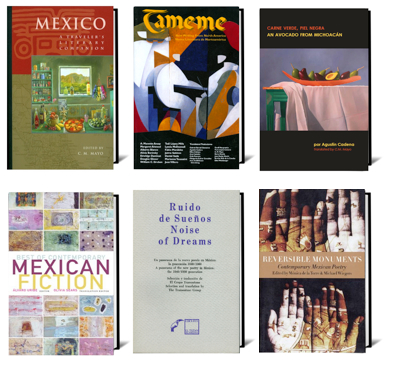 Mayo's translations of Mexican contemporary literature have appeared in numerous journals and anthologies, most recently, Three Messages and a Warning: Contemporary Mexican Short Stories of the Fantastic (Small Beer Press) and Best Contemporary Mexican Fiction (Dalkey Archive). Her own anthology, of 24 Mexican writers, is Mexico: A Traveler's Literary Companion (Whereabouts Press).

Born in El Paso, Texas, raised in California, she was educated at the University of Chicago. She has been a resident of Mexico City for over 20 years. She is currently at work on a book about the Big Bend region of Far West Texas, and apropos of that, hosting the Marfa Mondays Podcasting Project.

C.M. Mayo's professional affiliations include:
American Historical Association
American Literary Translators Association
Authors Guild
Biographers International
Center for Big Bend Studies (Lifetime member)
National Book Critics Circle
Texas Institute of Letters
Women Writing the West