Live since 2006 and updated Mondays (and oftentimes more often), my main blog, Madam Mayo, covers a wide variety of topics in addition to Mexico. Over on the side bar there, you will also find a blog roll of English language bloggers based in Mexico.

(Madam Mayo posts related to Madero, metaphysics, and the Mexican Revolution are gathered here.)

Just a few of the gazillions of posts from Madam Mayo:

What the Muse Sent Me About the Tenth Muse, Sor Juana Inés de la Cruz



Notes on Xavier González (1898-1993), "Moonlight Over the Chisos" and a Visit to Mexico City's Antigua Academia de San Carlos, the Oldest Art School in the Americas



Ignacio Solares' "Victoriano's Delirums" in The Lampeter Review



Junípero Serra in Mexico's Sierra Gorda



Why Translate? The Case of the President of Mexico's Secret Book



José Fidencio Sintora Constanto, El Niño Fidencio



Guest-blogger Claudia H. Long on 5 Secrets of the Crypto-Jews of Mexico



Lisa G. Sharp's US-Mexico Border Memoir, A Slow Trot Home



A Window to the Other World: Master Amajur and the Smoking Signatures



Arnoldo Krumm-Heller and Francisco I. Madero: Some Notes on Sources



Rose Mary Salum's Visionary Anthology, Delta de las Arenas



Best of Contemporary Mexican Fiction



A Visit to Las Pozas, Xilita, San Luis Potosí


For scads more, click here:



All Madam Mayo blog posts tagged "Mexico"


Maximilian ~ Carlota which launched in July 2010, is an outgrowth of my Maximilian von Mexiko webpage, which I started some years ago to share my research about the Second Empire / French Intervention for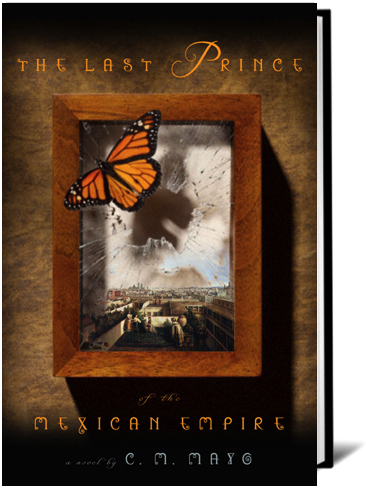 The Last Prince of the Mexican Empire, my novel based on the true story. The novel was published in English in 2009 and in Spanish in September 2010 as El último príncipe del Imperio mexicano. My files are deep, and readers continue to send me new information, which I would like to share. Though the blog is in English, your comments are warmly welcome in either English or Spanish.
Just a few of the dozens of blog posts there:



An Interview with Mexican Historian Alan Rojas Orzechowski about Maximilian's Court Painter (and Diego Rivera's Teacher), Santiago Rebull



Dr. Konrad Ratz (December 20, 1931-May 22, 2014)



Confederates in Mexico: A Brief Bibliography



On the Death of Maximilian: A Rare Hungarian Newspaper Article from 1876



Sketches of the Last Year of the Empire by Henry R. Magruder



The Memoirs of Charles Blanchot, Aide-de-Camp to General Bazaine



Ein Kaiser Unterwegs (An Emperor En Route)



Carlota's Piano



Dr. J. Marion Sims