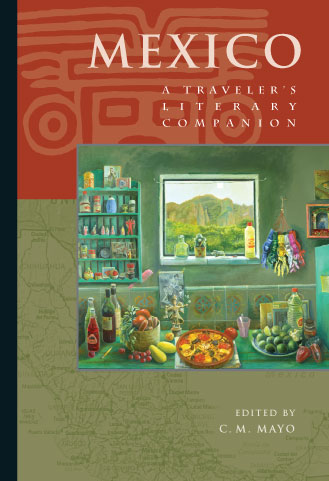 The cover features the painting by Mexican artist Elena Climent, "Cocina verde con arroz al horno" ("Green Kitchen with Baked Rice").

The view through the window is of Tepozteco, a mountain in the state of Morelos (about an hour's drive from Mexico City).

To learn more about Elena Climent, click here.