Dear Reader,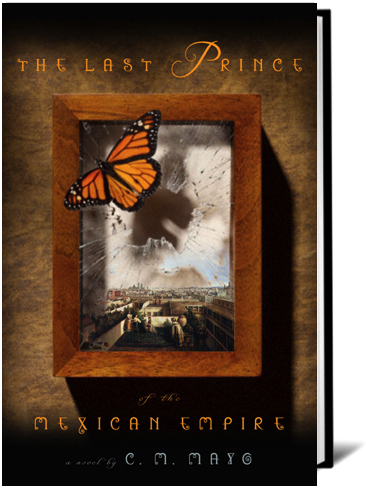 Be prepared for a surprise. The Last Prince of the Mexican Empire is not about a Mexico you'll see on the news, in tourist brochures, travel memoirs, nor in almost any other work of fiction.

This is a Mexico of palaces, of pine forests, harpsichords, Arab daggers, and Viennese bonbons, a long ago Mexico when the ex-Archduke of Austria, Maximilian von Habsburg, sat on the "cactus" throne, invited by a clique of Mexican conservatives, blessed by the Pope, backed by the French Imperial Army— and opposed, in a struggle-to-the-death, by the Mexican Republic's President Benito Juárez and his ally, the United States.
A sweeping epic that takes you from a palace ball to an orphanage kitchen, from Brussels to Yucatan, the White House to the Tuileries to the flank of a snow-dusted Mexican volcano, The Last Prince of the Mexican Empire is also, and always, a story about a tiny boy, only two and half-years old, whose Mexican diplomat father and American mother agreed to give him up to Maximilian, to become, so they had supposed, heir apparent to the throne.
A fairytale based on the true but never before completely told story— the work of seven years of travel and research in archives as far flung as Vienna, Washington DC, and Mexico City— it begins, as it must, with, "Once upon a time..."
.............................................................C.M. MAYO

P.S. I invite you to visit the novel's web page, where you can read an excerpt from the first chapter, about the prince's mother, née Alice Green of Rosedale, Washington DC. You will also find extensive notes on the characters, genealogies, a bibliography, a cornucopia of photographs, and much more.